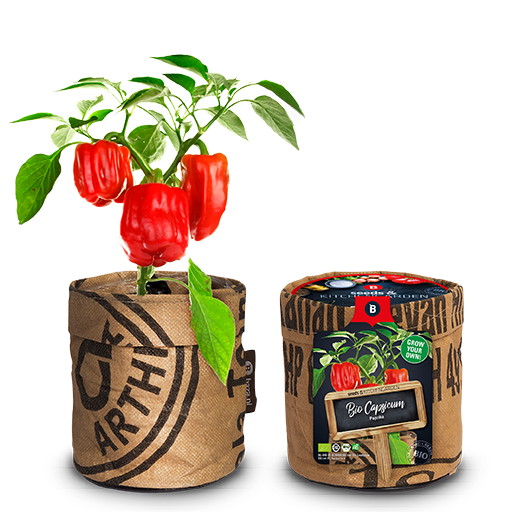 Article number 18027308
Germination time

ca. 14 days

Crop height

ca. 40 cm

Place

Sun

Packaging format 110mm x 120mm (400gram)

Capsicum annuum

Nice compact pepper. Great for growing in a sunny spot out of the wind on your balcony or small garden. Vigorous growth and good branching. Produces a very high yield of shiny fruits that ripen to red. The taste is more than excellent: deliciously sweet and aromatic!