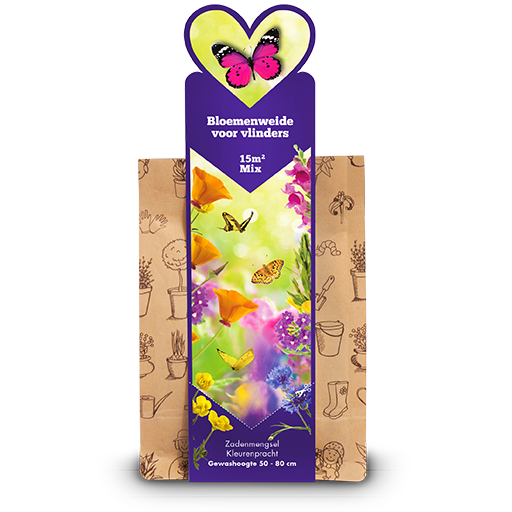 Article number 8005628
Germination time

ca. 14 days

Crop height

ca. 25 cm

Packaging format 140mm x 240mm (85gram)

This package contains a mixture of 58 different types of seeds, including Zinnia, Nightcap, Snapdragon, Plantain, Larkspur and many more beautiful crops. They alternate in bloom and bring you variety over a longer period of time.