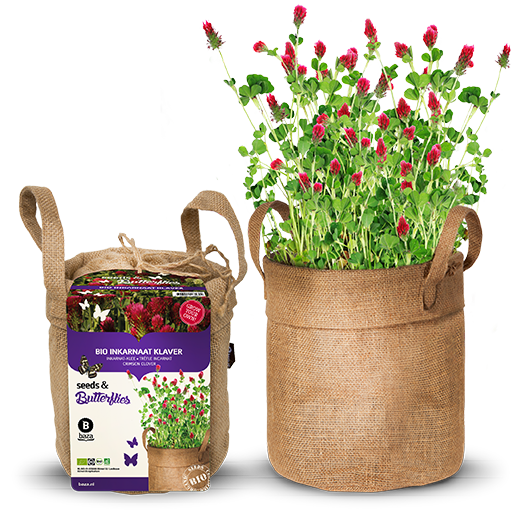 Article number 130638
Germination time

ca. 14 days

Crop height

ca. 50 cm

Place

Half shade

Packaging format ⌀ 190mm x 200mm (2250gram)

Trifolium pratense

This beautiful leguminous pregnancy plant is extremely suitable as a blooming plant for bees and bumblebees. The red incarnate clover or Italian shamrock grows in almost any soil and does great in natural gardens. Gives approx. 4 cm long, beautiful dark red flower panicles and although it is an annual plant, it will often overwinter too. The bees will be happy with it!