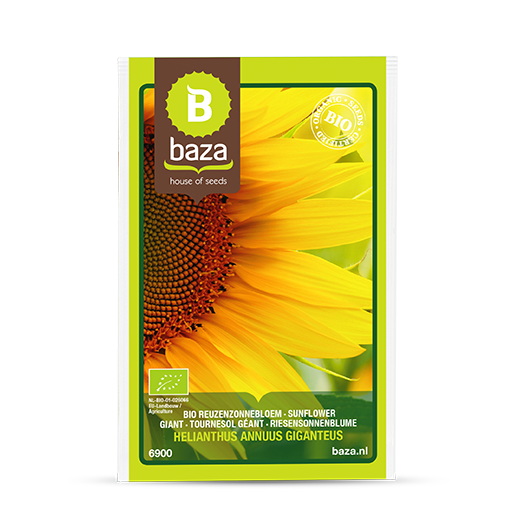 Baza seeds flowers
Article number 6900
Germination time

ca. 8 days

Crop height

ca. 200 cm

Helianthus Annuus Giganteus

Bio Sunflower Giant. The annual Giant Sunflower (the genuine sunflower) does well
against fences, but also in groups. Can grow to over 3 metres. Birds love their seeds –
ideal for feeding the birds in winter.