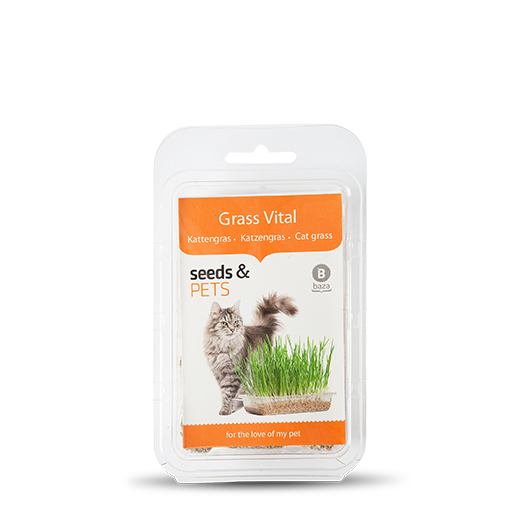 Article number 8005300
Germination time

ca. 3 days

Crop height

ca. 8 cm

Place

Half shade

Packaging format 120mm x 200mm x 40mm (60gram)

Grass vital: Cats need grass. Fresh grass provides fiber, vitamins and essential nutrients and helps to remove hairballs. If not handed to them, they can start eating (unhealthy) house plants. In this bowl you can grow fresh grass all year round so that your cat stays healthy and vital. Even in winter when there is no fresh grass outside.