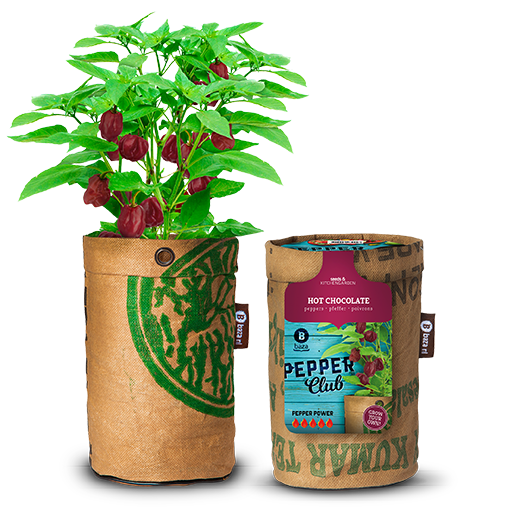 Article number 18027950
Germination time

ca. 15 days

Crop height

ca. 20 cm

Place

Half shade

Packaging format ⌀ 130mm x 200mm (725gram)

Capsicum annuum

The Habanero is the most famous pepper variety in the world and one of the hottest. Not many chilies can be found hotter than the Habanero Chocolate, over 50 times hotter than a Jalapeno! The peppers grow to about 5 cm. long and are 2.5 cm.