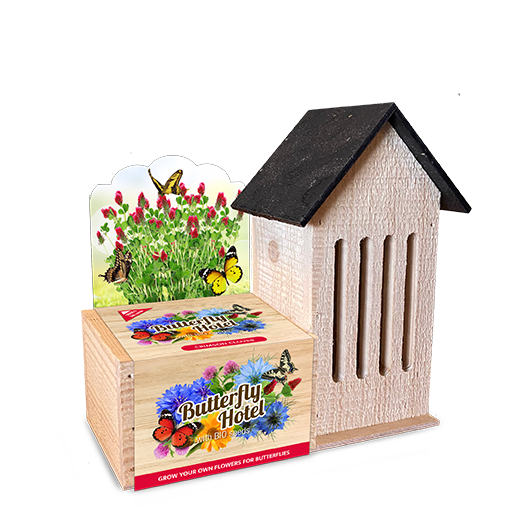 Butterflyhotel
Article number 18027681
Germination time

ca. 18 days

Crop height

ca. 40 cm

Place

zon

Packaging format breedte 19cm x hoogte 17,5cm x 9cm (550gram)

Incarnate clover is very popular with butterflies. They find the smell and the nectar very attractive. Grow young plants in the planting box and later transplant them to larger pots and window boxes.