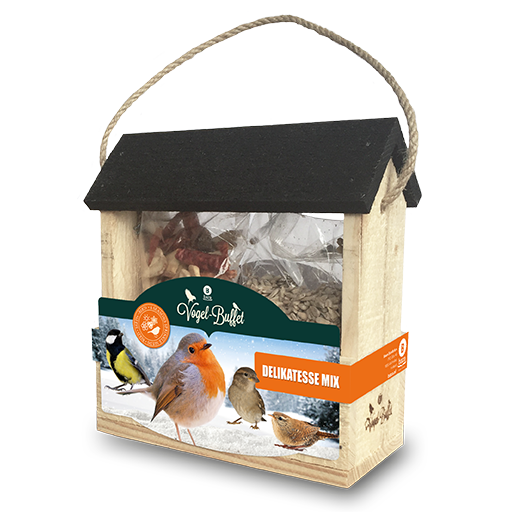 Bird-Buffet Party
Article number 18038095
Packaging format height 18,5 cm x width 17 cm x depth 8,5 cm

The "Party" feeder is handmade from sustainable FSC® wood and even the product label is made from sustainably recycled PP5. The "Party" feeder can be used standing or hanging from the robust rope. The nice thing about the collection is that the different mixtures attract different bird groups!  Choose all 4 the best food selection and the greatest pleasure for bird lovers!