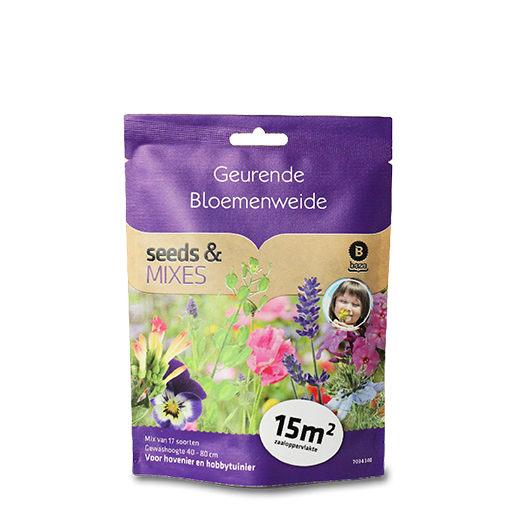 Seeds & Mixes Kraft
Article number 7034140
Germination time

ca. 14 days

Crop height

ca. 50 cm

Place

Half shade

Packaging format 50mm x 140mm x 190mm (70gram)

This seed mixture quickly produces a beautiful flower carpet of annual plants. The flower mixture not only looks beautiful, it also spreads wonderful scents. The flowers have been specially selected for their fragrant qualities. Turns your garden not only into a colorfull oasis but also a heaven of inspiring fragrances.

This package contains a mixture of 17 different types of seeds, including lathyrus or scented peas, stocks, missy in green, phlox and many more beautiful plants. They alternate in bloom and bring you variation in scent and color over a longer period of time.