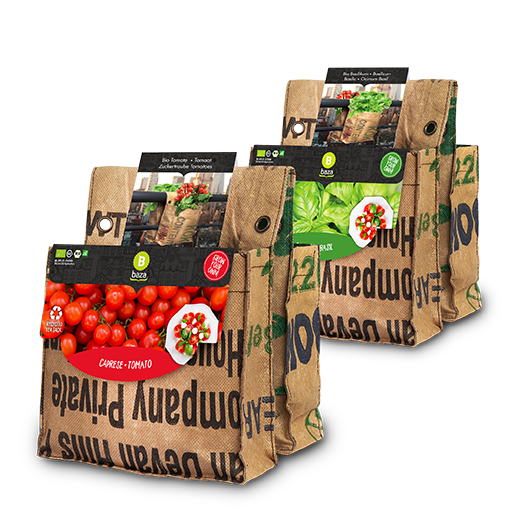 Seeds & balcony garden
Article number 18057310
Germination time

ca. 10 days

Place

Sun

Packaging format 190mm x 260mm x 120mm (1300gram)

This grow bag contains special grow soil and 2 bags of Baza seeds. The
whole forms a ready-made mini-garden. The grow bag can stand on the floor
or can be hung. When you hang it up, you must secure it firmly with ä rope,
through the locking rings, to ensure that your balcony garden does not fall.

Nice to grow yourself or to give as a present!