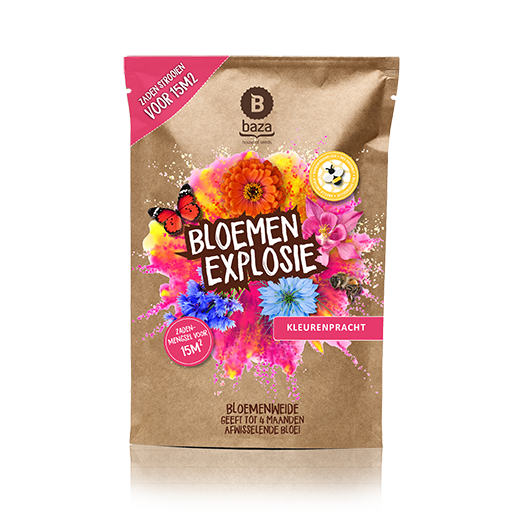 bloemen explosie
Article number 7033150
Germination time

ca. 14 days

Crop height

ca. 50 cm

Place

Partial shade

Packaging format 240mm x 140mm (65gram)

This seed mixture quickly gives a colorful flower carpet in your garden. The special selection of plants provides enchanting shades of color in your flower meadow and it also improves the biodiversity in your garden. It looks fantastic; not only this year but also next year, because the plants self-seed. Allow all the flowers to finish blooming so they can seed for the following spring.

This package contains a mixture of 20 different types of seeds, including zinnia, Californian poppies, snapdragon, plantago, delphinium and many more beautiful crops. They alternate in bloom and bring you variation in scent and color over a longer period of time.