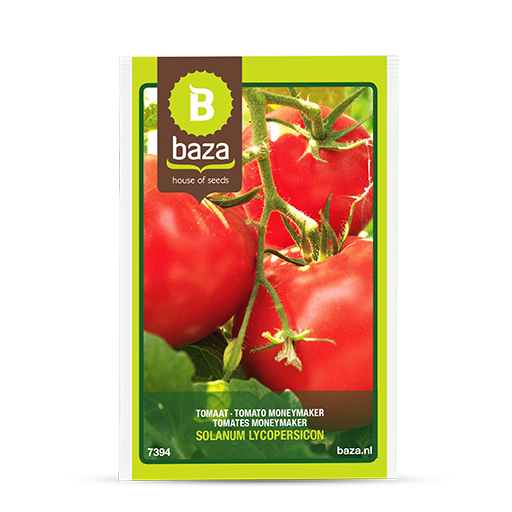 Baza seeds vegetables
Article number 7394
Germination time

ca. 10 days

Crop height

ca. 0 cm

SOLANUM LYCOPERSICON

Tomato Moneymaker. After sowing in the greenhouse, transplant the young plants once to give them room to grow. Bed out plants of 6-8 cm to 45×45 cm. Sow outside under (flat) glass, also first of all transplant into a protected place, to 45x45cm. To promote the fruit, remove side-shoots.