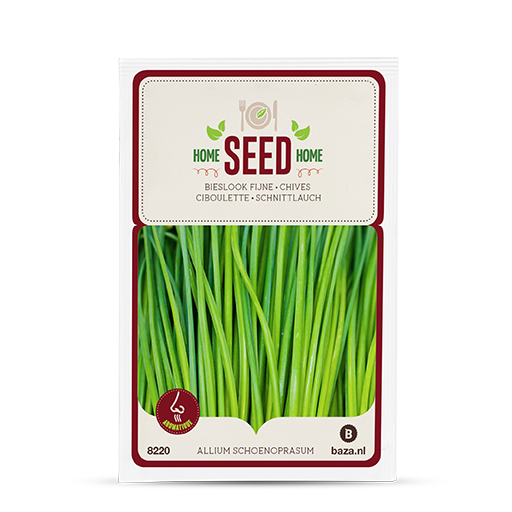 Article number 708220
Germination time

ca. 14 days

Crop height

ca. 50 cm

Place

Half shade

Packaging format 8,5 cm x 12,5 cm

Fine chives. Sow outdoors in rows, spaced about 20 cm apart. The pipe-shaped blade can be cut all summer long and is used in many dishes. To promote leaf growth in the second and subsequent years, remove the flower stems.