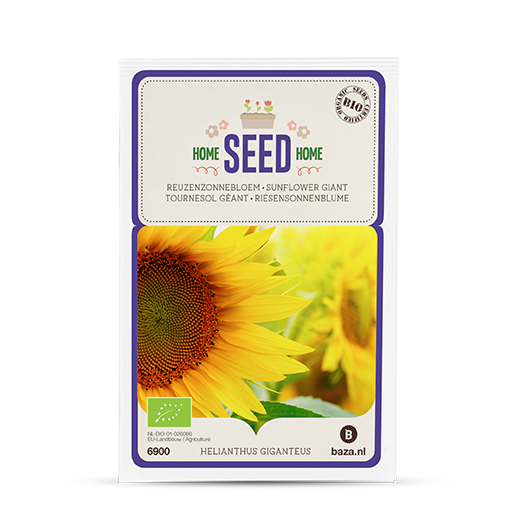 Article number 706900
Germination time

ca. 14 days

Crop height

ca. 100 cm

Place

Half shade

Packaging format 8,5 cm x 12,5 cm

Bio Giant Sunflower. The annual Giant Sunflower (the real one) does well against fences but also in groups. Can grow more than 3 meters high. Birds like to eat the seeds. Ideal for feeding the birds in winter.