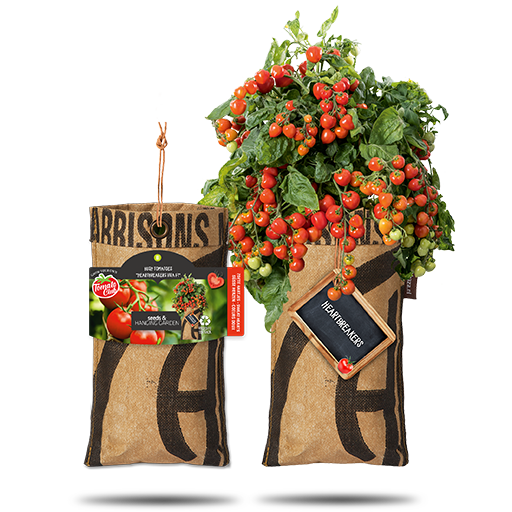 Hanging garden
Article number 18017178
Place

zon

Packaging format 12,5cm x 23,5cm x 5cm (300gram)

This Hanging garden Tomato club contains special breeding soil and a bag of Baza seeds. The whole forms a ready-made mini garden that you can hang up. The tomato Heartbreaker is a shrub tomato with a delicious full flavour. She produces a lot of fruit and is suitable for indoor and outdoor cultivation.