Retail Concepts
Retail offer for Spring & Summer
At many European hardware stores, garden centers and supermarkets, Baza supplies these top 5 best-selling displays. The 5 displays are delivered as a complete set on a block pallet; together they represent the following themes:
Flower meadows/ bio-diversity
Hanging gardening
Strawberries
Tomatoes
Flowers
Baza «Grow Your Own» products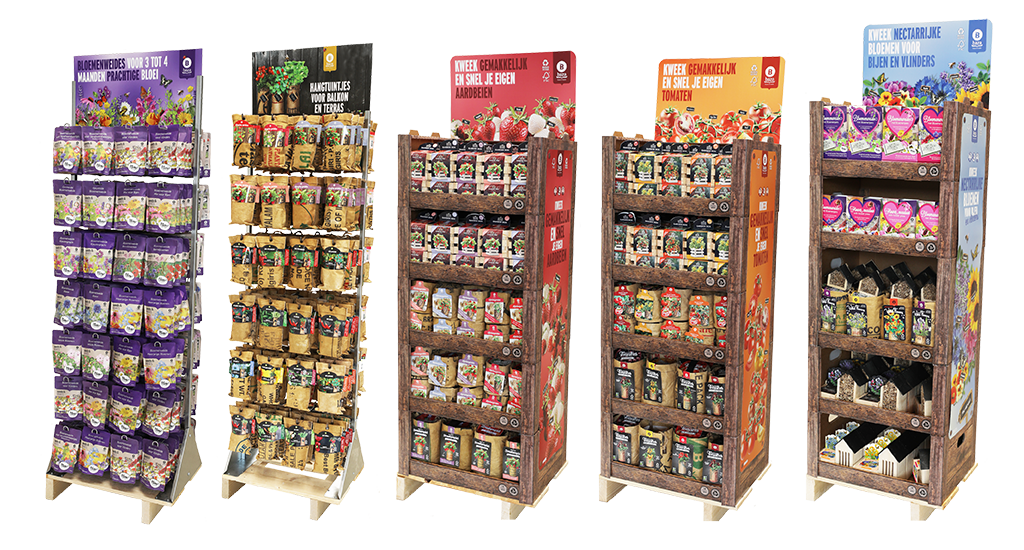 Seed displays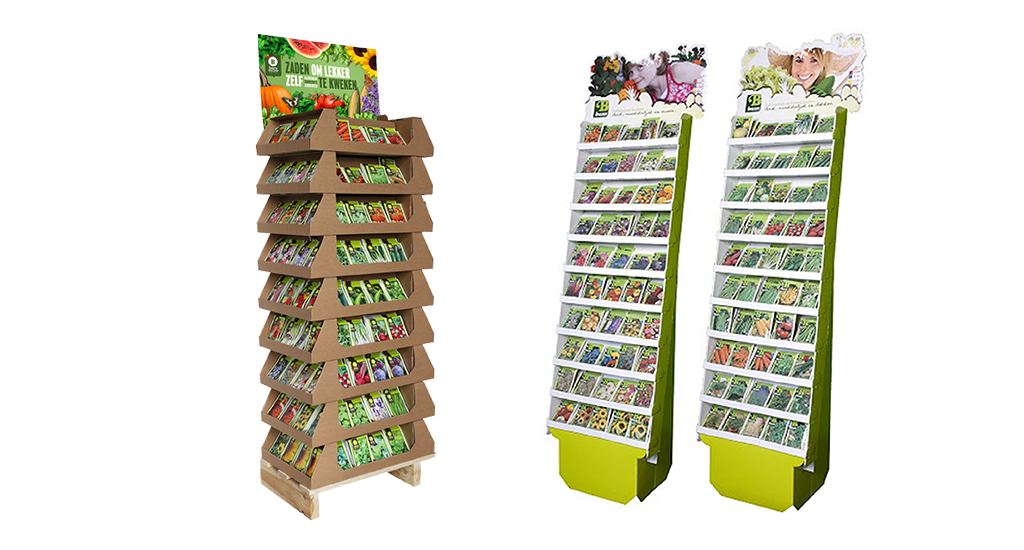 Customers are relieved. Displays are neatly filled ready for sale, and if desired, the displays are already provided with labels with consumer prices. The store personnel only have to remove the shipping carton, insert the top card and choose a nice spot.
There are also attractive shelf boxes for retailers with less floor space. Each theme has its own full-color shelf box.

Retail offer for Fall & Winter
Speaking of presents; the Bird-Buffet series finds its sales peak in November and December, where they are often bought as gifts during the holidays. And of course they are also a gift for outdoor birds. The recycled RAG feeders and the FSC wooden feed houses are very popular!
The innovative thing about the Bird-Buffet concept is that the feeders are filled with different feed mixes, making them suitable for different bird groups. In practice, we see that many consumers purchase different Bird Buffets, because they look so beautiful together, and because they attract more birds. And it delivers good sales figures for our customers!
Bird-Buffet
Beautiful full-color shelf boxes are also available for retailers with less floor space.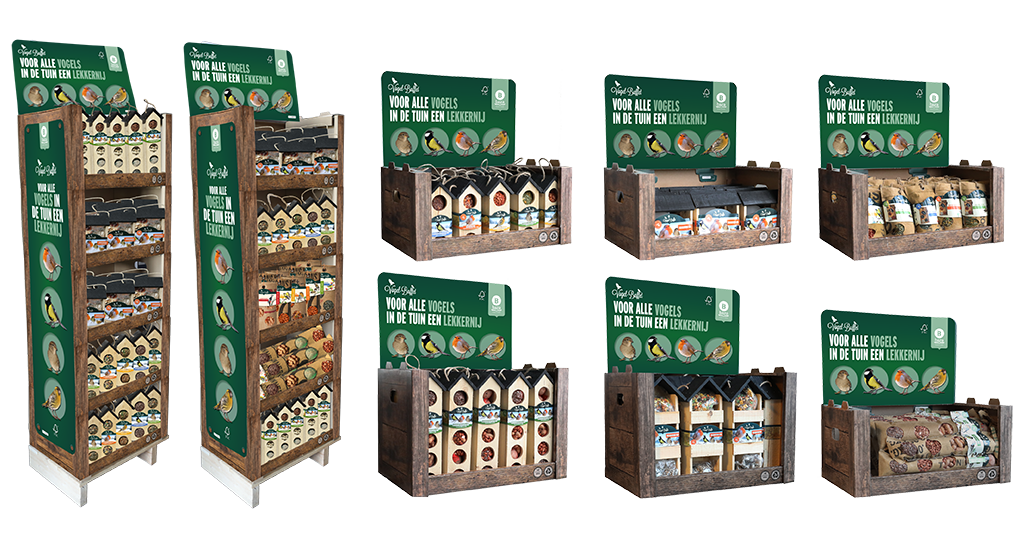 Baza products are sold in these countries: