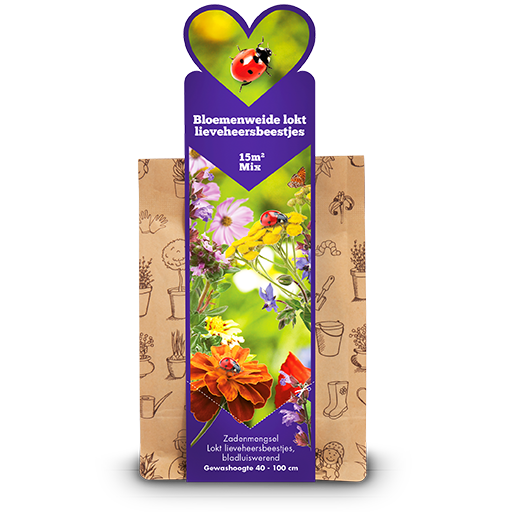 Article number 8005622
Germination time

ca. 30 days

Crop height

ca. 100 cm

Packaging format 110mm x 230mm (85gram)

This special selection of annual and biennial plants have the special property of attracting ladybugs. This seed mixture contains 20 different types of seeds, including Hyssop, Sage, Thyme, Lavender, African, Tansy and many more beautiful crops. With this packaging you can easily sow a beautiful flower meadow.