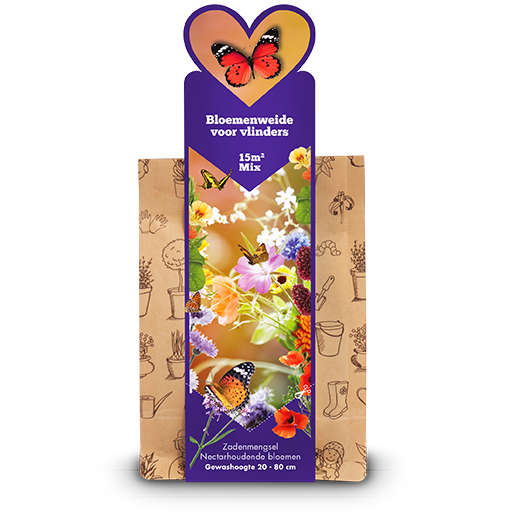 Article number 8005624
Germination time

ca. 14 days

Crop height

ca. 25 cm

Packaging format 140mm x 240mm (85gram)

This package contains a mixture of 30 different types of seeds, including Papaver, Flax, Dill, Phlox, Verbena and many more beautiful crops. They alternate in bloom and bring you variation in fragrance and color over a longer period of time.