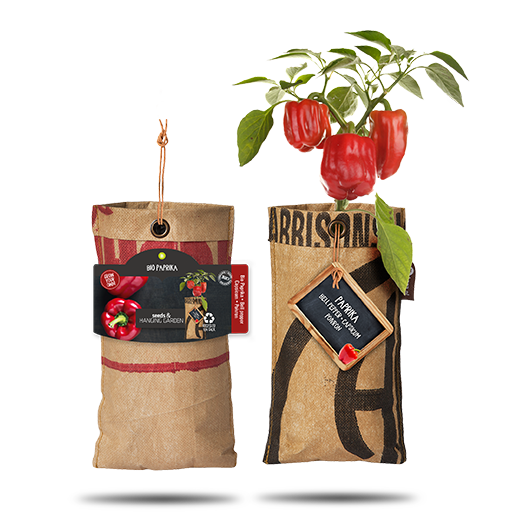 Seeds & Hanging garden
Article number 18017155
Germination time

ca. 14 days

Crop height

ca. 40 cm

Packaging format 125mm x 235mm x 50mm (70gram)

The fruits color from green to red. The elongated fruits have a deliciously sweet taste and contain various minerals and many vitamins B and C.