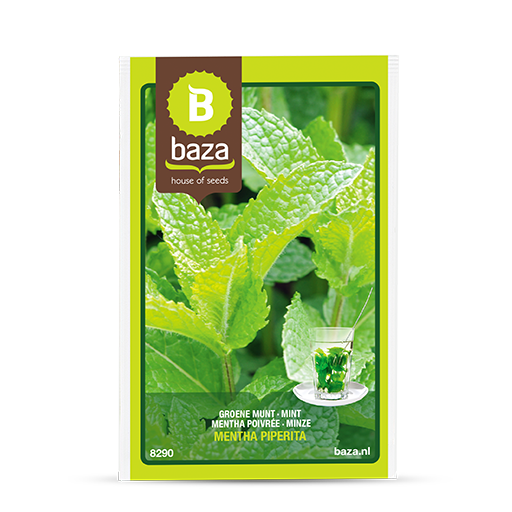 Baza seeds herbs
Article number 8290
Germination time

ca. 20 days

Crop height

ca. 0 cm

MENTHA PIPERITA

Mint, is a perennial. Sow mint in rows, which are thinned out later to 10 cm. To grow every
year, sow from the end of May to the end of June on a seed bed. After they have emerged, give the
plants room to develop and in autumn bed out at 25 x 25 cm. Is used in dishes and in tea.