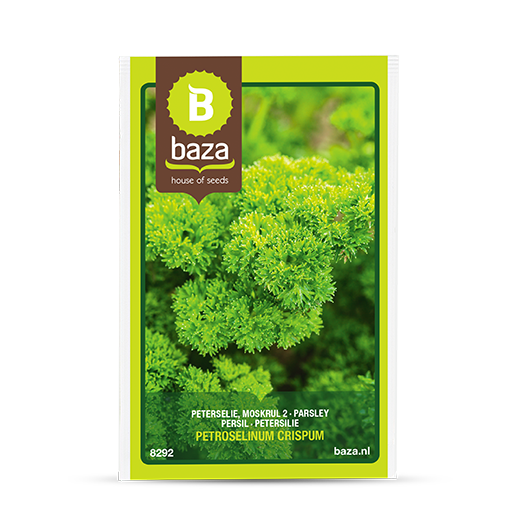 Baza seeds herbs
Article number 8292
Germination time

ca. 20 days

Crop height

ca. 35 cm

PETROSELINUM CRISPUM

Parsley, 'Moskrul 2', is simple to grow and can be sown for a lengthy period. Sow broad-
cast under glass and thin out, so that it can be cut easily. Sow outside broad-cast, or in rows.
Germinates in 20-30 days, depending on the temperature.